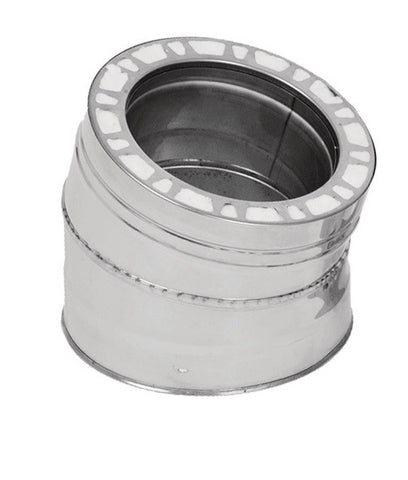 Ventis Class A Elbow 304L Kit
Our Ventis Class A stove pipe elbos are available in 15 or 30 degree angles and are used to offset obstructions such as framing joists. No more than four elbows can be used for one installation. 
Stove pipe elbows kit includes 2 elbows and 1 elbow support 
The elbow support is required between two elbows to support the chimney weight created by the offset and/or it can be used when the chimney exceeds the weight limit of the primary support. The two straps of the support are 36" in length and fit pipe diameters of 5"-8"
---
We Also Recommend
---