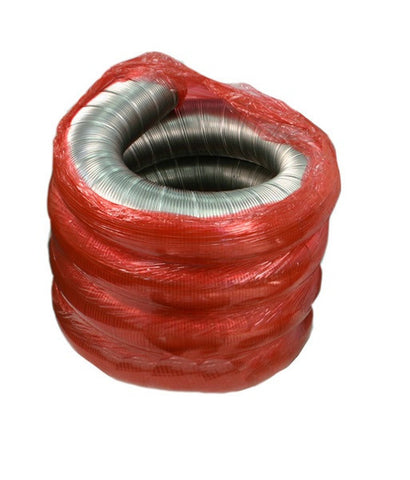 Forever Flex 316Ti Chimney Liner Only .006"
Forever Flex is a premium chimney lining system custom made with the installer in mind. The liner is made of 316Ti alloy. This is the highest quality metal available today for liner manufacturing and we use it! All components involved in venting the gas are made out of matched metal to ensure quality. Just another detail that makes this the best kit in the world. The liner offers a strong 7-ply seam, which is air and water- tight. The liner has ten corrugations between each reinforced seam, offering greater flexibility. All components are designed to allow for fast installation and easy chimney cleaning. 
Fully UL tested and listed to the UL 1777 standard by Underwriters Laboratories. In addition, Forever Flex™ offers an industry exclusive, Forever Warranty.
Check out our guide to installing a flexible chimney liner. 
These length and price combinations represent the best deals on a per foot basis. All chimney liners are available in any length you require. However, if you need less than 50 feet it will be cheaper to size up and cut the liner to fit. We can also fabricate liners for 9, 10, 11, 12,  14, and 16 inch diameters to fit any flue. Please give us a call for custom orders to verify all information is correct as the return policy varies for custom orders.
---
We Also Recommend
---